Monthly Archives:
October 2012
Last weekend our pastor and I took a group of confirmation and high school kids to Minneapolis to attend the ordination of three new pastors at our mission church, Ebenezer Oromo Evangelical Church. Since it's an Ethiopian congregation, the service was in both Oromo and English. Everything about it was different from our quiet congregation in St. Olaf. There was singing, swaying, dancing, praise, whooping, and celebrating. There was also a wonderful spread of Ethiopian food including lamb, chicken, beef, greens, and rice. It was a wonderful day.
Some of the kids had never been in the city before so we took a walk. In the park there were people playing football and Frisbee, riding bikes, walking dogs and picnicking. In one backyard the men had a TV on their picnic table with an extension cord running through the window. They were grilling and watching the Vikings play. On our walk one of the boys commented on the pollution. He was referring to some trash along the curb; a bunch of papers, a few wrappers, and a couple of bottles. They probably fell out of a garbage when the trash was collected. I started to explain that this was very easily remedied. We picked it up. I went on to tell them there's far more insidious pollution where we live. I explained how runoff from farm fields affects the water supply. Bees are dying from unknown causes but the finger is pointing towards pesticide treatment of seeds. Nitrogen toxicity and contaminated manure full of antibiotics and hormones is spread over fields. Cleaning up this pollution isn't as easy as bending over and picking it up. Cleaning up the rural community involves reeducation and a commitment to land stewardship. It includes changing how animals are raised, what they're fed and what we, as consumers, find acceptable in our food supply. There won't be any volunteer organizations walking the roadsides with trash bags cleaning up the pollution coming from some farms. That will take a much greater effort.
Warmest wishes and food for thought,
Glenda
Humor
At an Irish wedding the priest said, " Would all the married men please go and stand next to  the one person who has made life worth living?"
The poor bartender was nearly crushed to death.
Join Andy Fritz...Eat the Sun!
The following video,
How Andy Fritz Ate the Sun
is one of my favorites. I remember seeing it on Sesame Street when our boys were little. If you want to 'Eat the sun' follow Andy Fritz's diet idea. Cows, pigs, poultry, and sheep who eats the sun are the healthiest!
It's not just what you eat that matters but what the food you're eating ate, as well. This doesn't just include meat by the way. Plants feed through their root system. Applications of herbicides, pesticides and feedlot manure is taken up by plants, some of which are your veggies.  High grain prices have cattle producers turning to cheap alternatives.  
Gummy worms one more example....
*Thank you to both Hannah and Traci for sending those links.*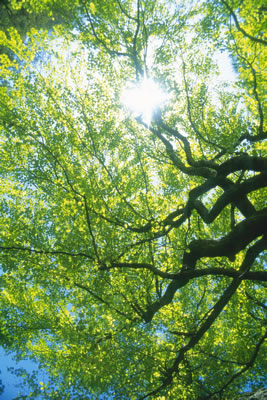 Follow the Money Trail who opposes Proposition 37
Not very surprising the opposition to Proposition 37, on the November ballot in California, reads like a who's who of big ag. The list of donors with names in the organic and natural food market include:
Kellogg's (Kashi, Bear Naked, Morningstar Farms)
General Mills (Muir Glen, Cascadian Farm, Larabar)
Dean Foods (Horizon, Silk, White Wave)
Smucker's (R.W. Knudsen, Danta Cruz Organic)
Coca-Cola (Honest Tea, Odwalla)
Kraft (Boca Burgers, Back to Nature)
PepsiCo (Naked Juice, Tropicana Organic, Tostito's Organic)
Proposition 37 is the 'Right to know' labeling issue to identify products made with genetically engineered ingredients. The labels won't be exclusive to products sold in  California they'll be nationally distributed.

Turkey Facts

The heaviest turkey ever raised weighed 86 pounds, about the size of the average third grader.
Turkeys originated in North and Central America, evidence indicates that they've been around for more than 10 million years.
Mature turkeys have more than 3,500 feathers
The flap of skin that hangs over the turkey's beak is called a snood.Forest Hill Farm raises Bourbon Red heritage bred turkeys that are fed non-GMO grains,and free range over our 85 acre farm. 
TURKEYS ARE SOLD OUT FOR 2012
Thank You!